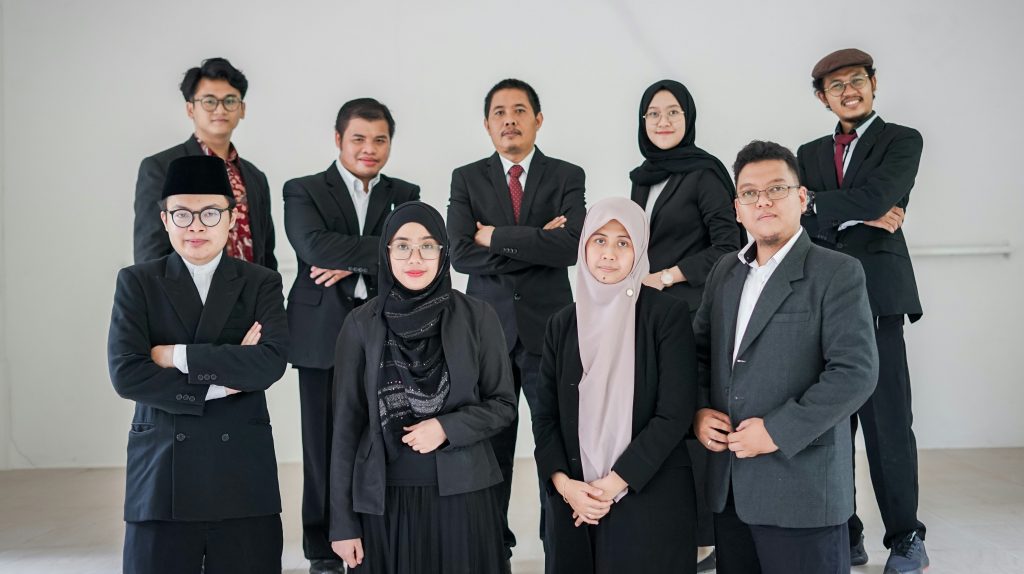 Dewan Pembina (Board of Supervisors)
K.H. Muhammad Cholil Nafis, Lc., M.A., Ph.D.
Tommy Christomy S. S. A., S.S., Grad.Dip., M.A., Ph.D
Struktur Organisasi (Management)
Direktur Eksekutif (Executive Director) Yon Machmudi, Ph.D.
Wakil Direktur Eksekutif (Vice executive Director) Prof. Dr. Firman Noor, M.A.
Direktur Riset dan Pusat Data (Research and Data Center Director) Fitriyah Nur Fadilah, S.Sos., M.I.P.
Direktur Kajian dan Pelatihan (Studies and Training Director) Hardianto Widyo Priohutomo, S.I.P., M.I.P.
Direktur Jaringan Strategis dan Kerjasama (Strategic Networking and Cooperation Director) Muhammad Ibrahim Hamdani, S.I.P., M.Si.
Direktur Hubungan Masyarakat dan Media (Public Relation and Media Director) Meilia Irawan, S.Hum., M.Si.
Sekretaris (Secretary) Fahrudin Alwi, S.Hum.
Graphic Designer Yasminne Nur Annisa Iman
Peneliti (Researchers)
Zainal C Airlangga, S.Hum., M.I.P.
Muchammad Chasif Ascha, S.Sos., M.Si.
Fajar Imam Zarkasyi, S.I.P., M.Si.
Hits: 1048