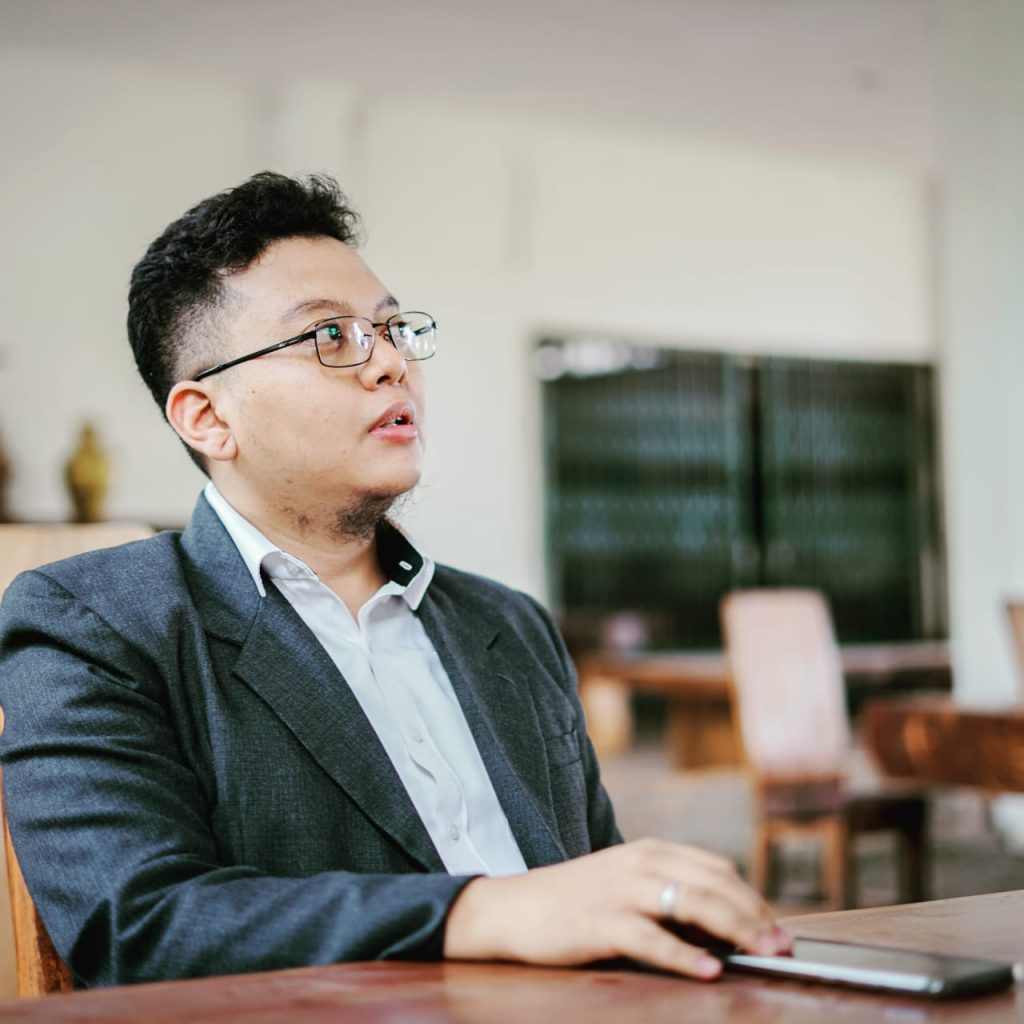 Click this link to read all Hardianto's articles
Hardianto, usually called Hardi, has an academic background in Political Science with a specialization on politics and democracy in Indonesia. His Bachelor degree was obtained from Department of Political Science, Universitas Indonesia (UI) in 2016 and his Master in Political Science (M.I.P.) from the same university in 2019. During his study at UI, Hardi routinely researched and wrote about Islam and politics in Indonesia, including about internal dynamic of the Prosperous Justice Party (PKS). After earning his Master degree, Hardi decided to participate in resolving land disputes between folks against companies and the government by joining the Team for Accelerating Agrarian Conflict Resolution at the Presidential Staff Office (KSP) until the program ended in 2020. Hardi also actively writes in Indonesian media regarding leadership in Indonesia and relevant countries. Since InMind Institute was established on 2 May 2020, Hardi has been active as a researcher and as the Studies and Training Director of InMind Institute while running his business in the transportation and hospitality sectors.
Hardianto yang akrab disapa Hardi ini berlatar akademis di Ilmu Politik dengan spesialisasi politik dan demokrasi Indonesia. Gelar Sarjananya diraih dari Ilmu Politik Universitas Indonesia (UI) pada 2016 dan gelar Magister Ilmu Politik (M.I.P) dari universitas yang sama pada 2019. Selama berkuliah di UI, Hardi rutin mengkaji dan menulis tentang Islam dan politik dalam negeri, salah satunya mengenai kondisi internal Partai Keadilan Sejahtera (PKS). Setelah mendapatkan gelar Master, Hardi memutuskan berpartisipasi dalam menyelesaikan sengketa lahan antara masyarakat, perusahaan, maupun pemerintah dengan bergabung dalam Tim Percepatan Penyelesaian Konflik Agraria di Kantor Staf Presiden (KSP) hingga program tersebut berhenti pada 2020. Setelah lulus Hardi juga aktif menulis di media massa terkait kepemimpinan di Indonesia dan negara lain. Sejak InMind Institute berdiri pada 2 Mei 2020, Hardi aktif sebagai peneliti sekaligus Direktur Kajian dan Pelatihan InMind Institute sembari menjalankan bisnisnya di bidang transportasi dan perhotelan.
Klik link ini untuk melihat seluruh tulisan Hardianto Widyo Priohutomo
Hits: 406